For our corporate clients, we offer fast, reliable planning using real-time systems that take the planning worries away from you. We understand your hectic schedule, so our experienced dedicated team is here to assist. Our hassle-free itinerary ensures reliable land transportation, organized flight information, dependable hotels, and off-hour explorations as well. We also have the ability to provide planning and implementation services for your meetings, incentive, and other corporate events.
Call us at
(818) 351-5085
or click on
contact
and let us assist you with your next exploration.
---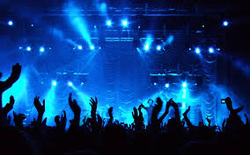 For our entertainment clients, we provide a full service, one-stop source for all of your tour needs. Whether moving the Principal from city to city, or moving an entire tour around the world, we provide coordinated services that will have your team and equipment at your venue when you need them. In addition, we also specialize in negotiating rates with hotels of all levels. We pride ourselves on our high quality service and 24-hour access to your dedicated specialist.


---